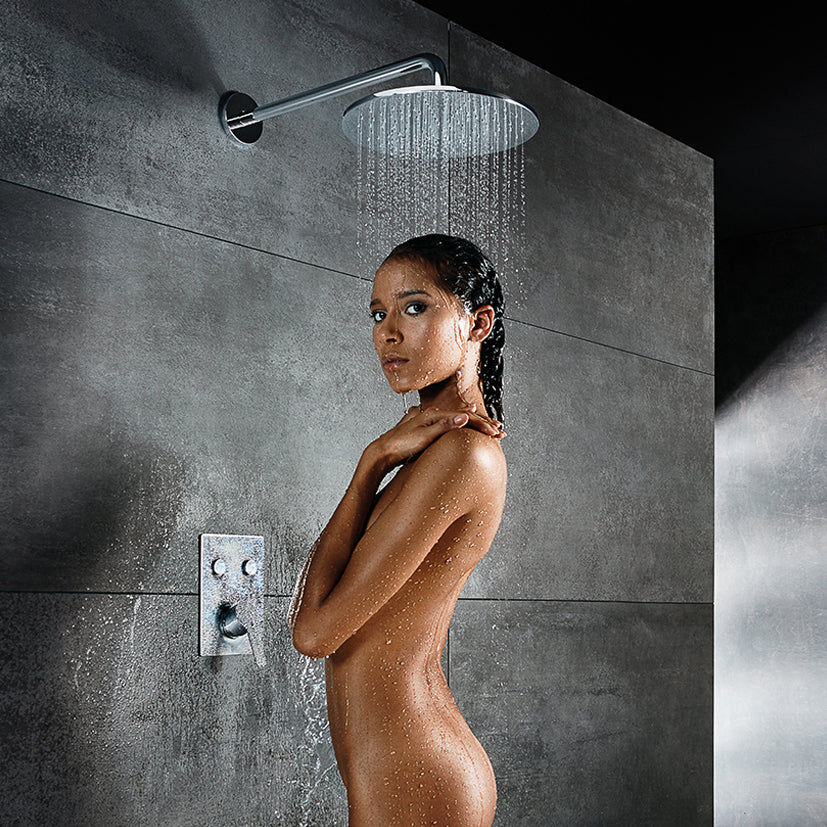 Experience the luxury of Sensual Rain: your daily moment of well-being
The art of showering reaches a new dimension with the fittings from the Sensual Rain series from Steinberg. Here, comfort, design and individuality merge into a perfect unit that lets your day start with a refreshing start in the shower. The Sensual Rain range has been carefully designed to fit seamlessly into any bathroom ambience. Elegance and modernity go hand in hand, and the ability to combine different series gives you unlimited design freedom. But Sensual Rain is more than just aesthetically pleasing design. It's the moment your senses awaken. The eye delights in the attractive design, while the body and soul relax in the gentle shower rain or are refreshed by invigorating rays.
The elegant design of Sensual Rain fits harmoniously into any bathroom ambience and gives it an additional visual appeal. The Sensual Rain rain showers are available in different sizes and designs, so you can design your bathroom according to your ideas. No matter whether you want to set atmospheric accents with ambient light while showering, are looking for a shower panel with 2 or 3 different spray types or prefer an ultra-flat rain shower - you are guaranteed to find your personal favorite in the extensive Steinberg range.
Discover all the rain showers in the Sensual Rain program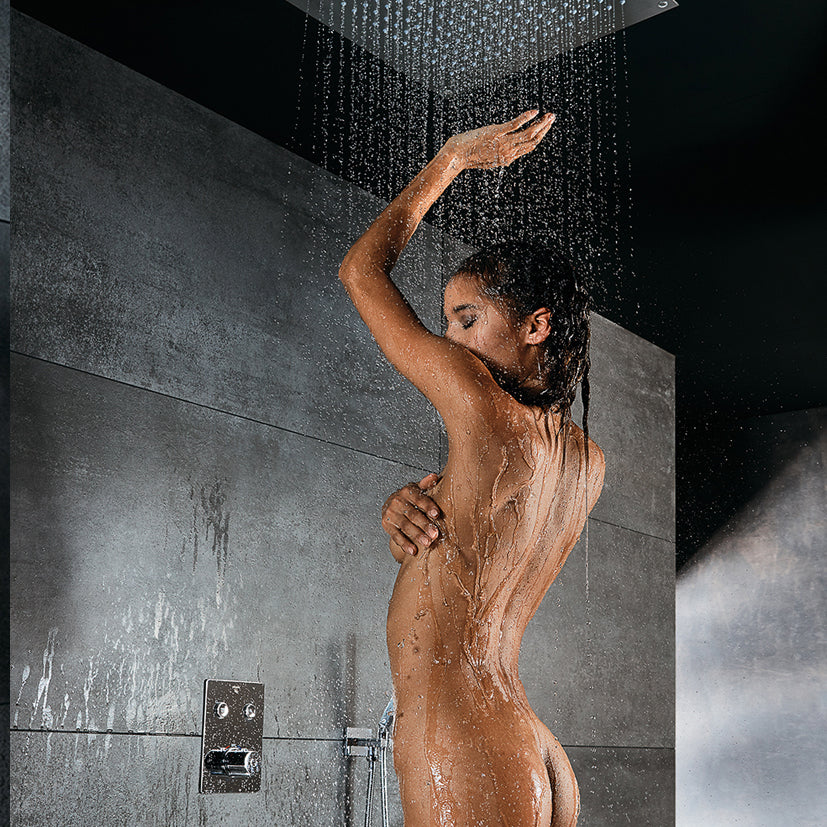 The highlights of the Sensual Rain program are numerous and tempting. Discover a wide range of different finishes that allow you to perfectly match the products to the design of your bathroom. Every day can become a moment of comfort, exquisite design and a personalized shower experience when you choose Sensual Rain from Steinberg.
More about the Sensual Rain program