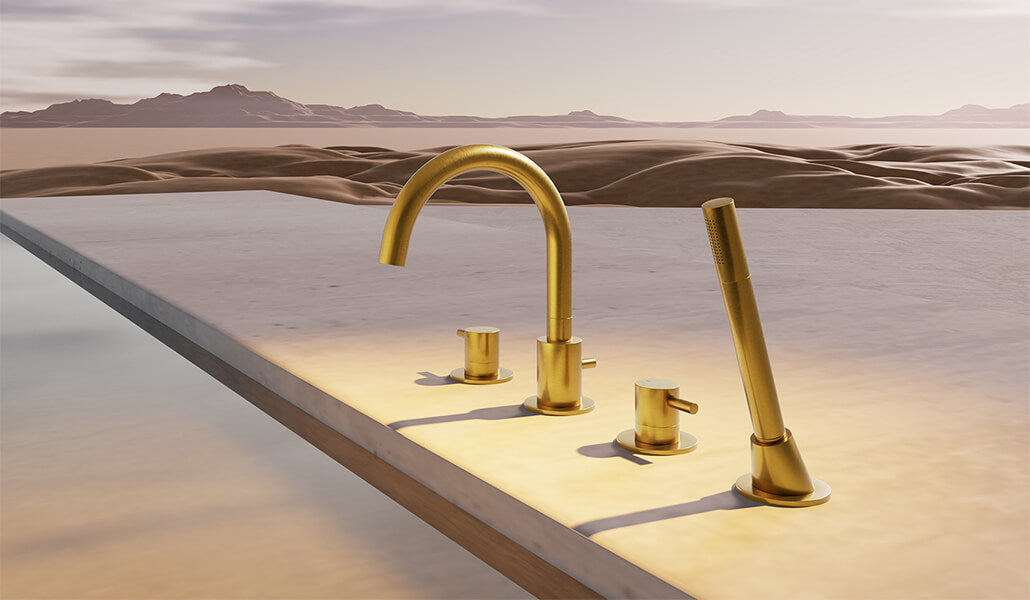 Timeless elegance in brushed gold
The "Brushed Gold" faucet series impresses with its extraordinary aesthetics, especially in the 250 series, which is characterized by characteristic cross handles - a striking stylistic element that can be found in all faucets in this series. This distinctive design choice gives the series a timeless elegance and unique charm.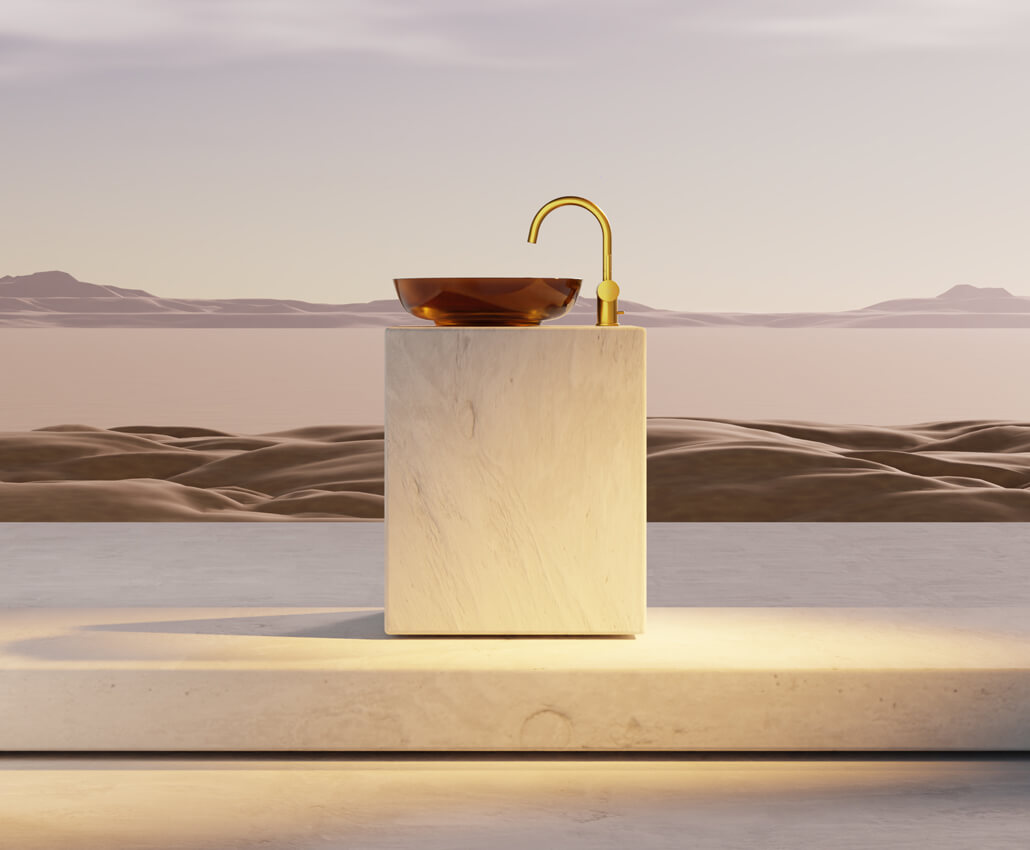 Particularly noteworthy is the gently shimmering brushed gold surface, which gives every element of the 250 series an exclusive character. This sophisticated surface treatment is not only aesthetically pleasing, but also gives the functional design a stylish upgrade. The warm gold creates a cozy atmosphere in the room and sets accents that underline individual taste and style.
All basin fittings in brushed gold
In conjunction with the characteristic cross handles, a successful synthesis of timeless elegance and practical functionality is created. The 250 series in brushed gold is not only a statement in terms of design, but also an example of the fusion of aesthetics and suitability for everyday use. Immerse yourself in the world of Brushed Gold and let yourself be enchanted by the beauty of this fitting series.
More products in Brushed Gold