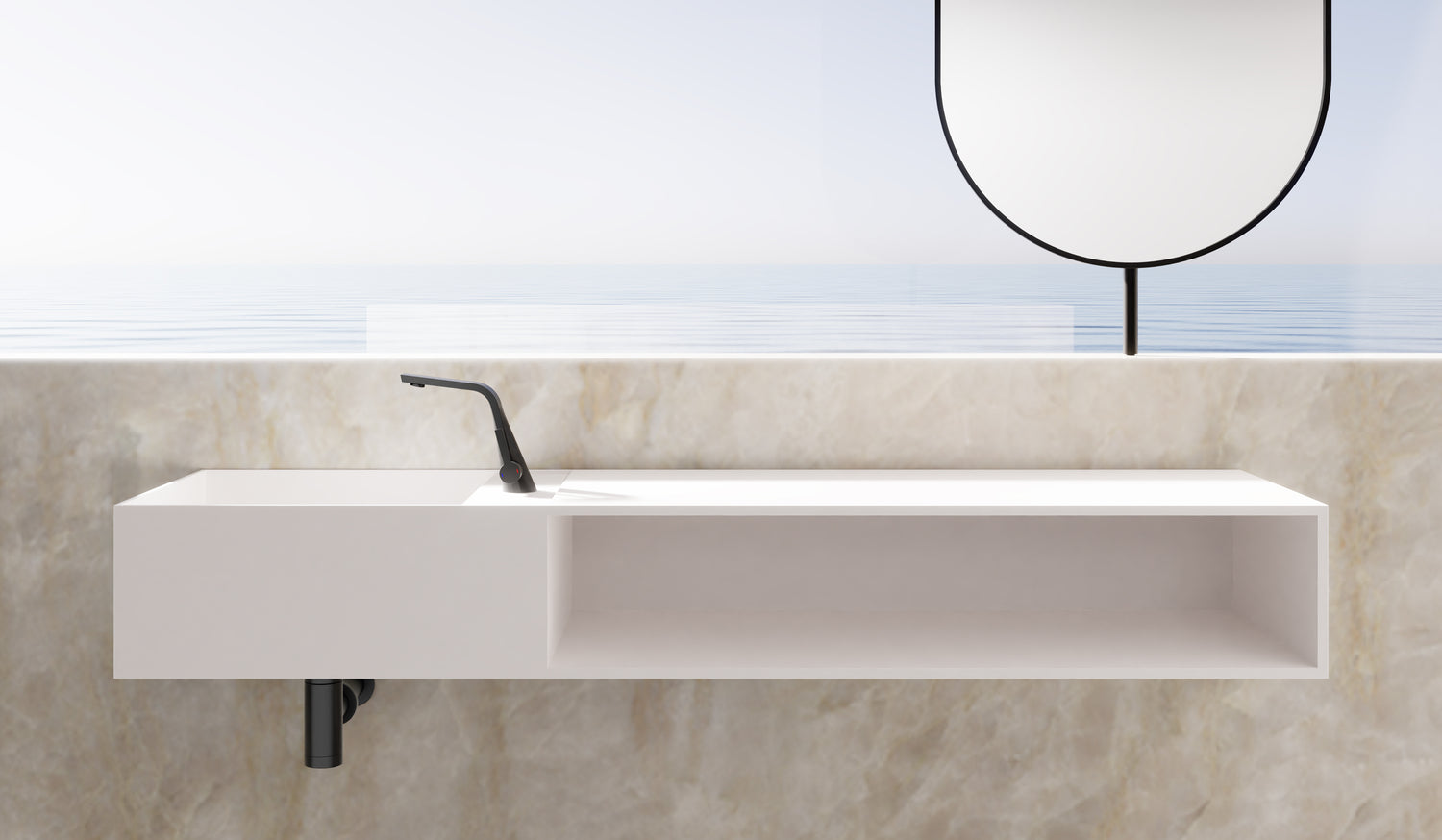 The reinterpretation of the classic washbasin
The Solid Surface Collection embodies a modern interpretation of classic vanities through its passionate dedication to design. Every detail, every geometric shape and size has been designed with exceptional care to not only meet practical needs but also inspire the senses.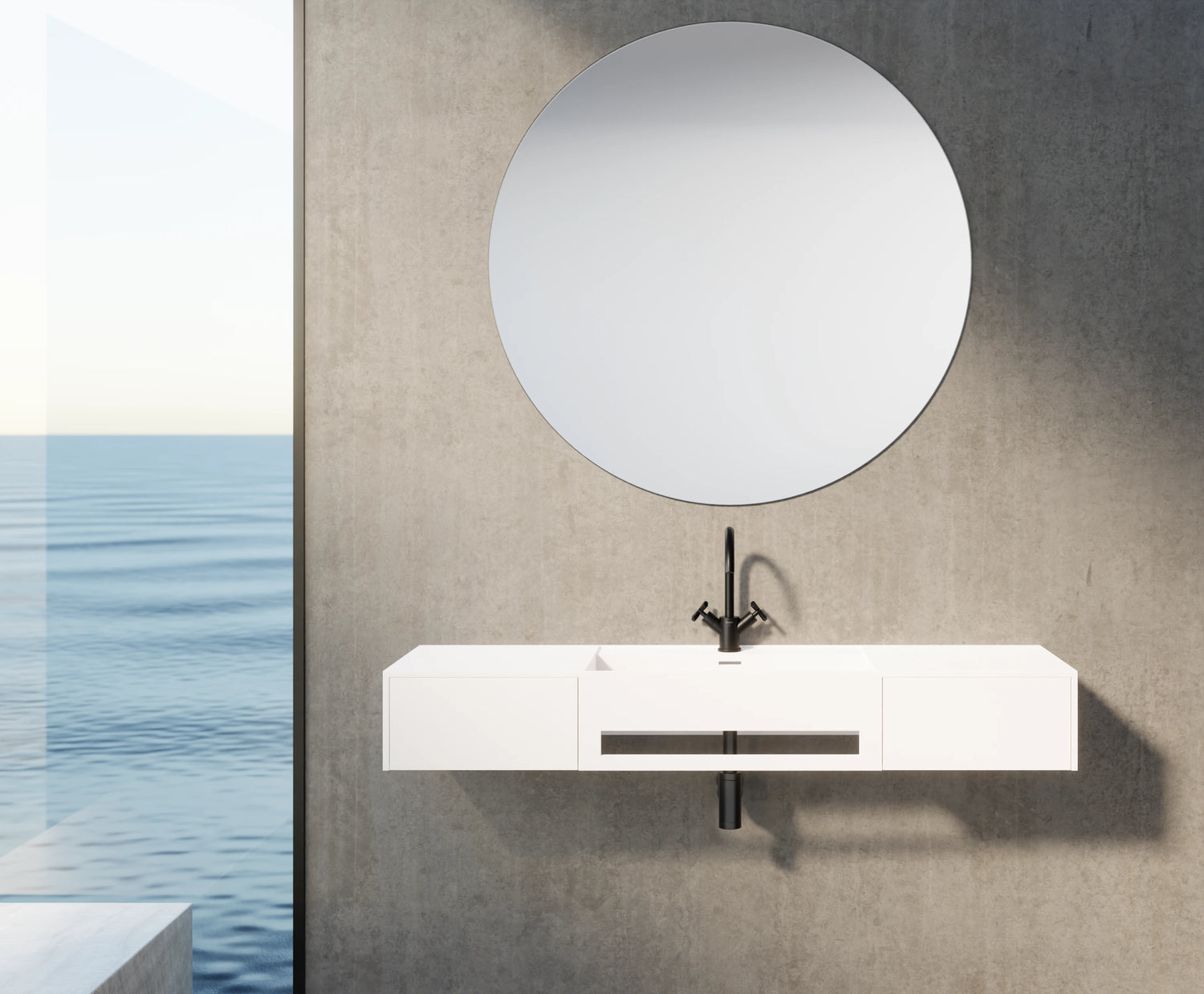 The simple yet contemporary design of the wash basins fits perfectly with the flawless, matt surface, which gives the room a special look. This result is the product of a creative interaction that arose from passion and clear aesthetic standards. The Solid Surface Collection offers a wide selection of custom vanity designs where every detail has been carefully crafted to be not only functional but also an experience.

A central value lies in the combination of design and quality. The Solid Surface Collection washbasins are made of exclusive Solid Surface, an innovative composite material that uniquely combines natural minerals and acrylic resin. The smooth, non-porous surface of Solid Surface effectively repels liquids and dirt and is extremely impact and break-resistant. This successful combination of design and quality creates incomparable value.

All washbasins and bathroom furniture