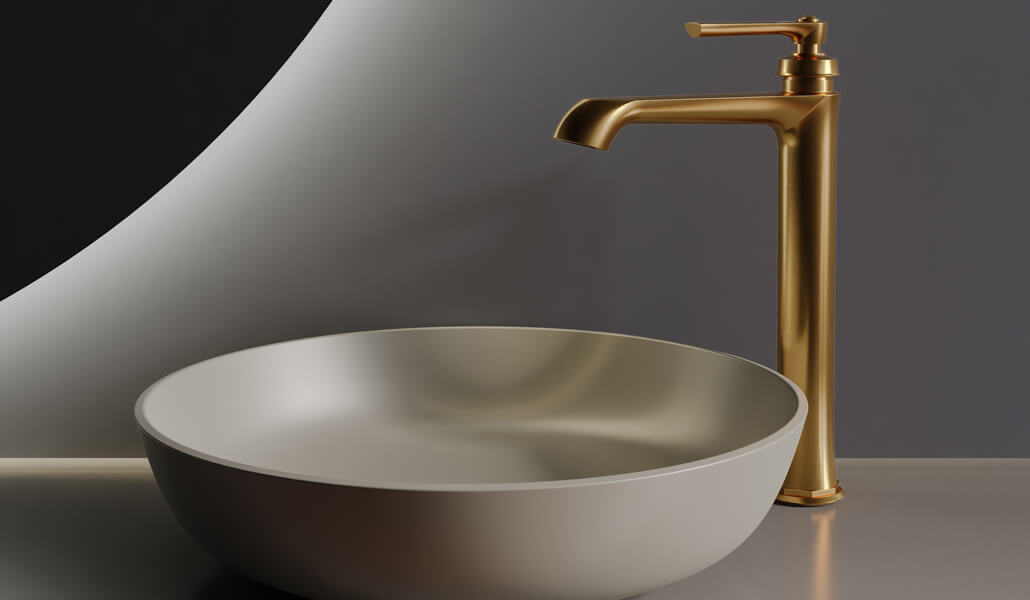 Subtle glamor for a luxury bathroom
Immerse yourself in a world of peace and well-being and enjoy a relaxed and luxurious bathing experience in your own home. Warm, dark colors, sensual materials such as wood and textiles as well as indirectly placed light sources transform the bathroom into a magical retreat and invite you to linger and relax.
A bathroom with salon character: gentle lighting, the gentle rippling of water, a warm glow on a golden surface - let yourself be enveloped in a pampering luxury bathroom ambience. The days of monochrome-white standard bathrooms are over - today, personal sense of style and your own well-being determine the furnishings. Brushed gold fittings perfect the elegant interior design and add a touch of real glamour.
Discover all bath and shower fittings from the 350 series
Let the glamor in: In combination with black marble and dark wood, the precious, matt gold details of the fitting are subtly highlighted. Its sophisticated, timeless design in the elegant vintage style of the Grand Hotel era makes it the secret star in the bathroom and gives it that certain something - a perfect match for a stylish ambience.
More about the 350 series