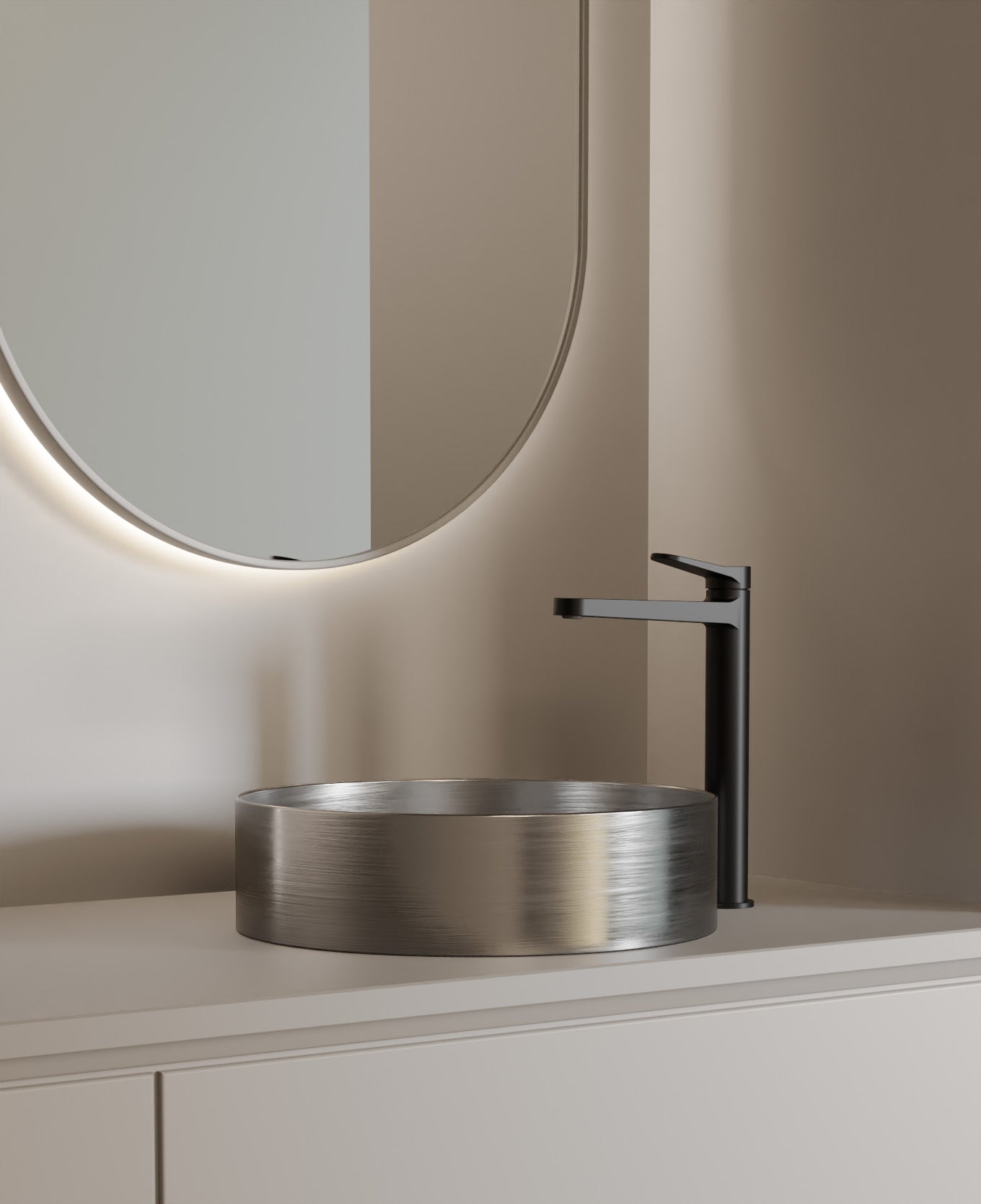 Stainless steel in its most beautiful form
In the world of high-quality materials, there is one thing that always stands out: brushed stainless steel. Steinberg has now used this material for a new stainless steel collection to interpret stainless steel basins in a new design. The result is a fascinating play of light and reflections that immerses the room in a modern atmosphere. The fine brush strokes of the brushed stainless steel refract the light in a way that gives the room a special warmth.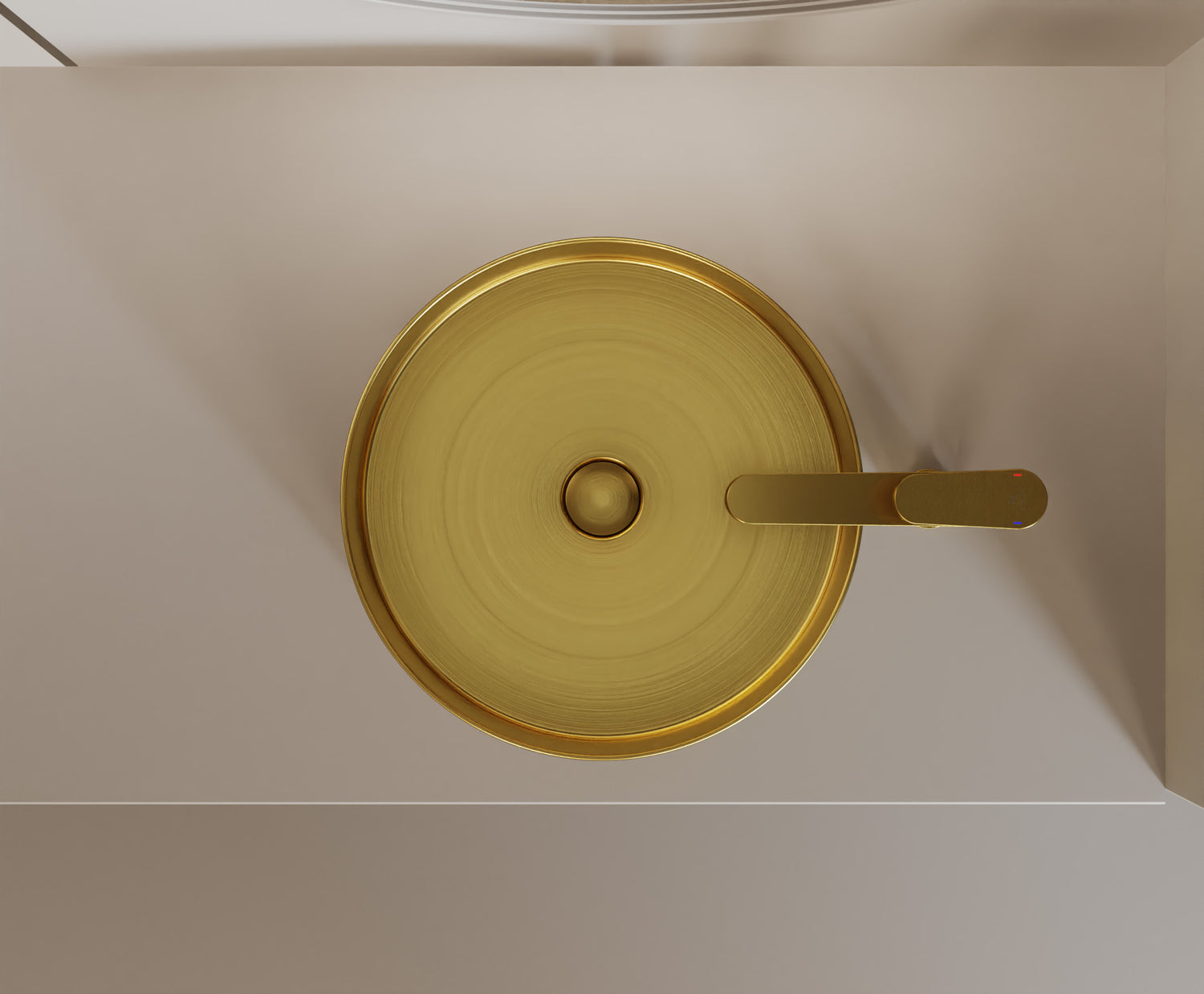 But the special feature of our stainless steel basins goes far beyond their visual appeal. The gently textured surface not only provides a visual experience, but also a pleasant tactile feel and impressive robustness. Here beauty is not only seen but also felt. Our carefully coordinated color selection in Brushed Gold, Rose Gold, Gun Metal and Stainless Steel gives this material an additional elegance.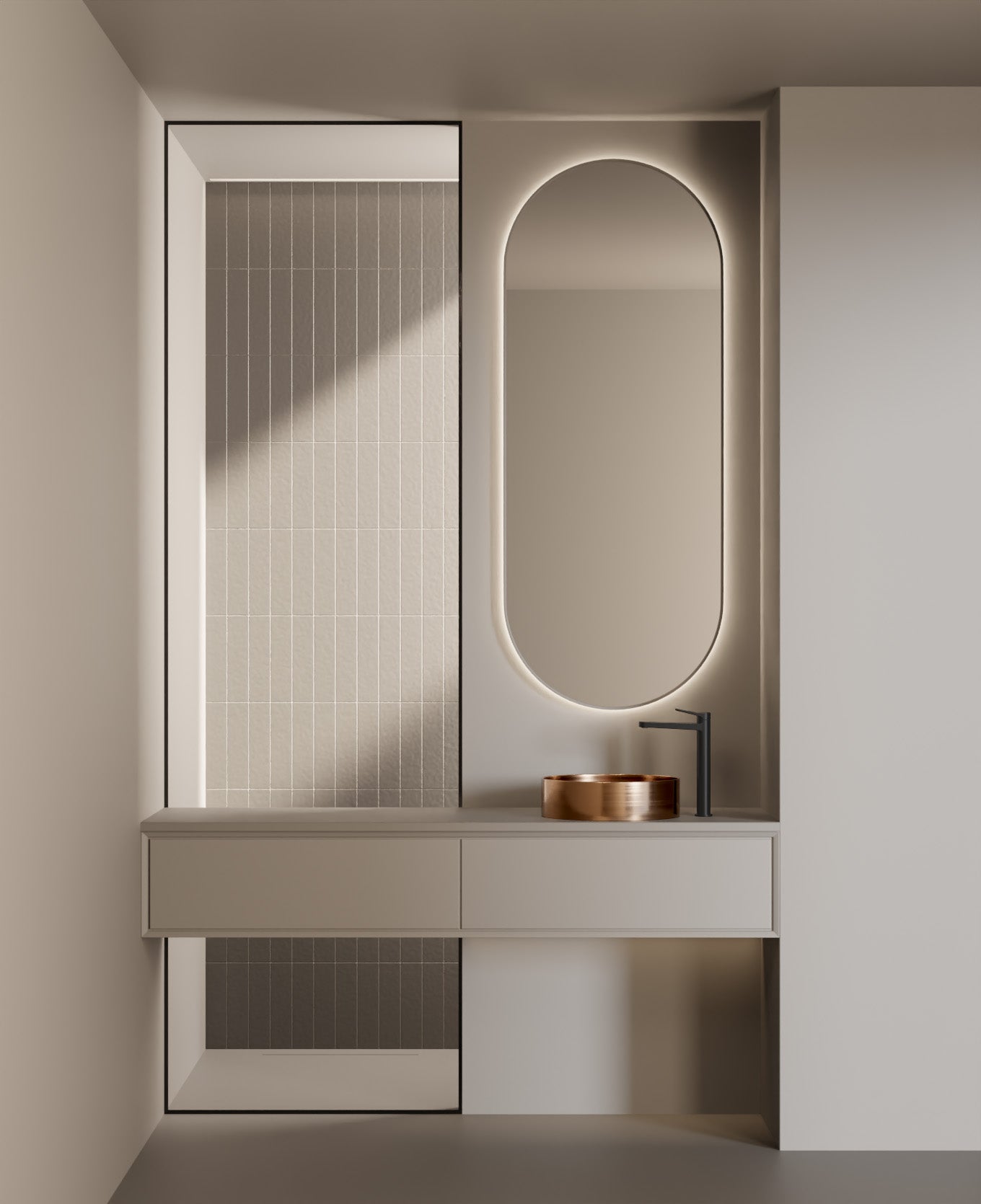 Brushed stainless steel in combination with a reduced design language - clear lines and simple designs harmonize seamlessly with this elegant surface and give every room an impressive presence. Our stainless steel basins not only impress aesthetically, but also impress with their excellent durability. Style and substance come together here in an impressive way. Immerse yourself in the world of timeless design and fascinating reflections - experience the elegance of stainless steel basins in its purest form.

To the entire collection